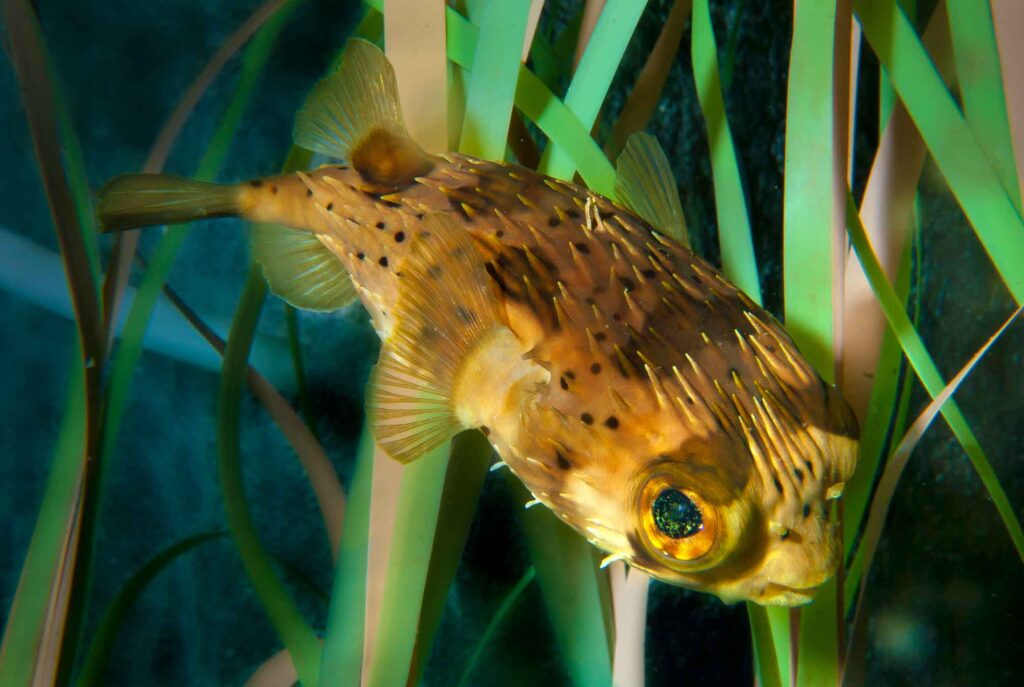 Longspined porcupinefish
Diodon holocanthus
MAXIMUM LENGTH 50 cm
FEEDING Carnivore
ACTIVITY Diurnal
They live associated with reefs at a depth of between 2 and 200 m. They feed at night on molluscs, sea urchins, hermit crabs and other crabs.
Adults are benthic and juveniles are pelagic up to 6-9 cm. Juveniles and sub-adults often form small groups.
Porcupinefish swell up when they feel threatened and spread their barbs all over their bodies.
Conservation status