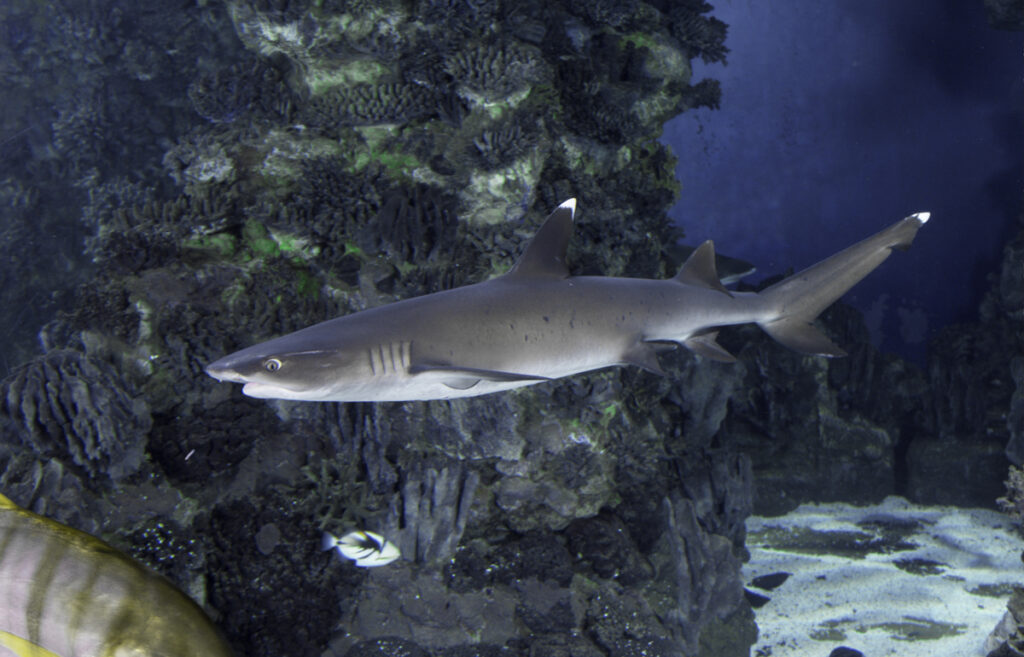 White tip reef shark
Triaenodon obesus
MAXIMUN LENGTH 213 cm
FEEDING Carnivore
ACTIVITY Nocturnal
The whitetip reef shark has white tips on its fins. Its basic color is light grey, lightening more and more on the sides until its belly, which is white. It is a seabed shark that rests during the day in underwater caverns or on sandbanks, at a depth of 8 to 40 m, with other individuals of the same species. This shark hunts at night and is specialized in catching its prey from the holes and cracks in the coral reef.
It feeds on fish from the seabed such as morays and others, crustaceans and mollusks that locates by smell and hearing.
As it is a viviparous shark, it gives birth to live offspring, 1 to 5 per uterus, after a gestation of some 5 months
In captivity it takes a lot of interest in the aquarists that look after it and swim with it.
Estado de conservación