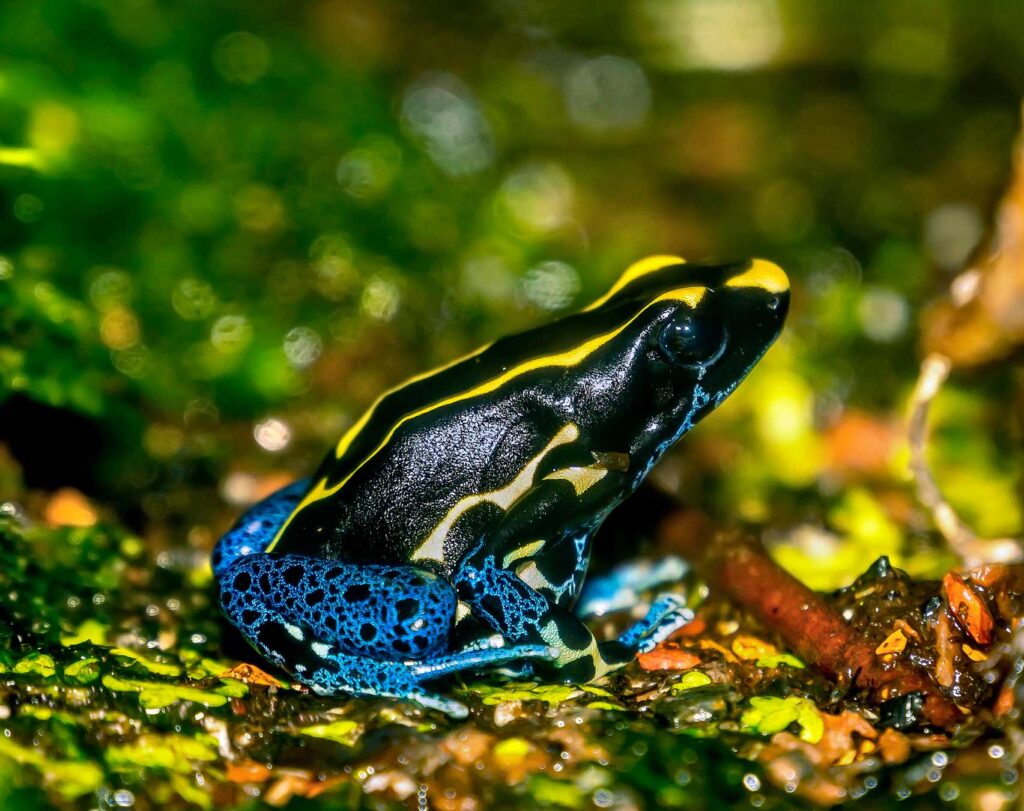 Dyeing poison dart frog
Dendrobates tinctorius
MAXIMUM LENGTH 4-5 cm
FEEDING Carnivore
ACTIVITY Diurnal
The blue poison arrow frog has a metallic blue skin with black spots, which warns potential predators that there is a powerful alkaloid poison in their skin. More slender in appearance than other species of the same family, they have long limbs that allow them to maintain a relatively upright position and gives them great manoeuvrability when moving around, slowly "stalking" their prey and calculating their distance and position. They are insectivorous, feeding on ants, termites, tiny beetles, crickets and other small insects as well as spiders.
They breed during the rainy season. During courtship, the male has a very soft, barely audible song, similar to that of a bird or a cricket. The receptive female will approach and begin to caress the male on the back with her front leg. This process can last for hours.
When they live in captivity, they lose their toxicity, as it comes from the formic acid of ants and termites.
Conservation status